PUERTO PRINCESA, PALAWAN- When asked how Unilab Foundation engages their stakeholders to support their advocacies, Ms. Rhodora Palomar-Fresnedi, Unilab Foundation Executive Director, emphasized the importance of "craft, curate, and communicate" during her presentation for the Health Research Communicators Meeting on 9 August 2016 at Citystate Asturias Hotel.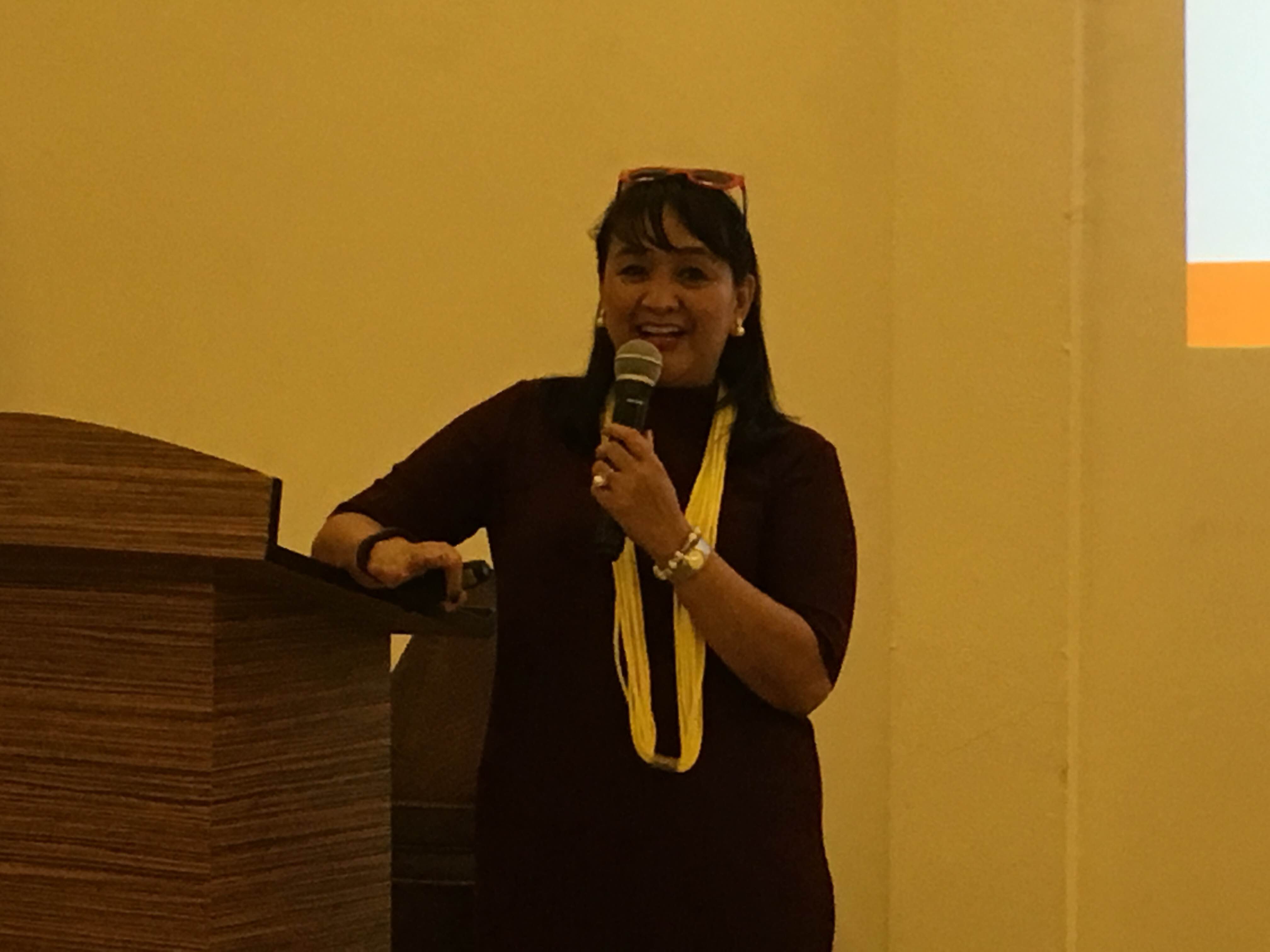 According to Fresnedi, knowing what story you want to tell is crucial in engaging stakeholders. In crafting a story, one should consider the possible reasons why people would want to hear a story. Likewise, one should be certain of the change that he/she wants his/her audience to make.
"You can't build a community if no one can associate with your conflict," Fresnedi emphasized. To connect with their audience, Fresnedi cited that all programs of Unilab Foundation are research-based. 

To curate a story, Fresnedi advised to create a communication experience that will enable the people to become story tellers of their own.
"Kapag maganda ang istorya, if you build the experience, hindi niyo na kailangang mangimbita [ng mga tao], sila ang pupunta sayo," she explained. The message becomes positive when people write from the heart, she added.
Another aspect to consider is communicating the message. In every research, the researcher should identify his/her target audience, ways to reach them, and means to measure his/her success on engaging them. The researcher should have robust communication, foundation, and structure, Fresnedi explained.
"Tell a story so compelling, others would want to write about it," she ended.
The Health Research Communicators meeting is one of the pre-events of the 10th Philippine National Health Research System (PNHRS) week celebration. With the theme "Research and Innovation for Health and the Environment," the 10th PNHRS Week provided a platform for interaction, learning, and collaboration of different stakeholders in health research and development. ■