PASAY CITY – The Philippine Council for Health Research and Development (PCHRD) held a Research to Policy Process Forum last 17 March 2017 at the Philippine International Convention Center, Pasay City focusing on the process of and challenges in creating research-based policies for the Filipino community.


Dr. Gloria Nenita Velasco, Medical Officer IV of the Department of Health – Health Policy Development and Planning Bureau, talked about the current challenges and possible solutions to increase research to policy turn-out in the country. In her talk, she cited 1) limited research production due to poor data collection and limited funds, 2) low research credibility due to poor evidence, and 3) limited appreciation of research to policy impacts as challenges affecting research uptake. Dr. Velasco also suggested that health priorities should be policy-driven to ensure that health researches will be utilized by the people through policy implementation. Research co-production and increased support for evidence-based researches were also cited as strategies to effectively turn research into concrete policies.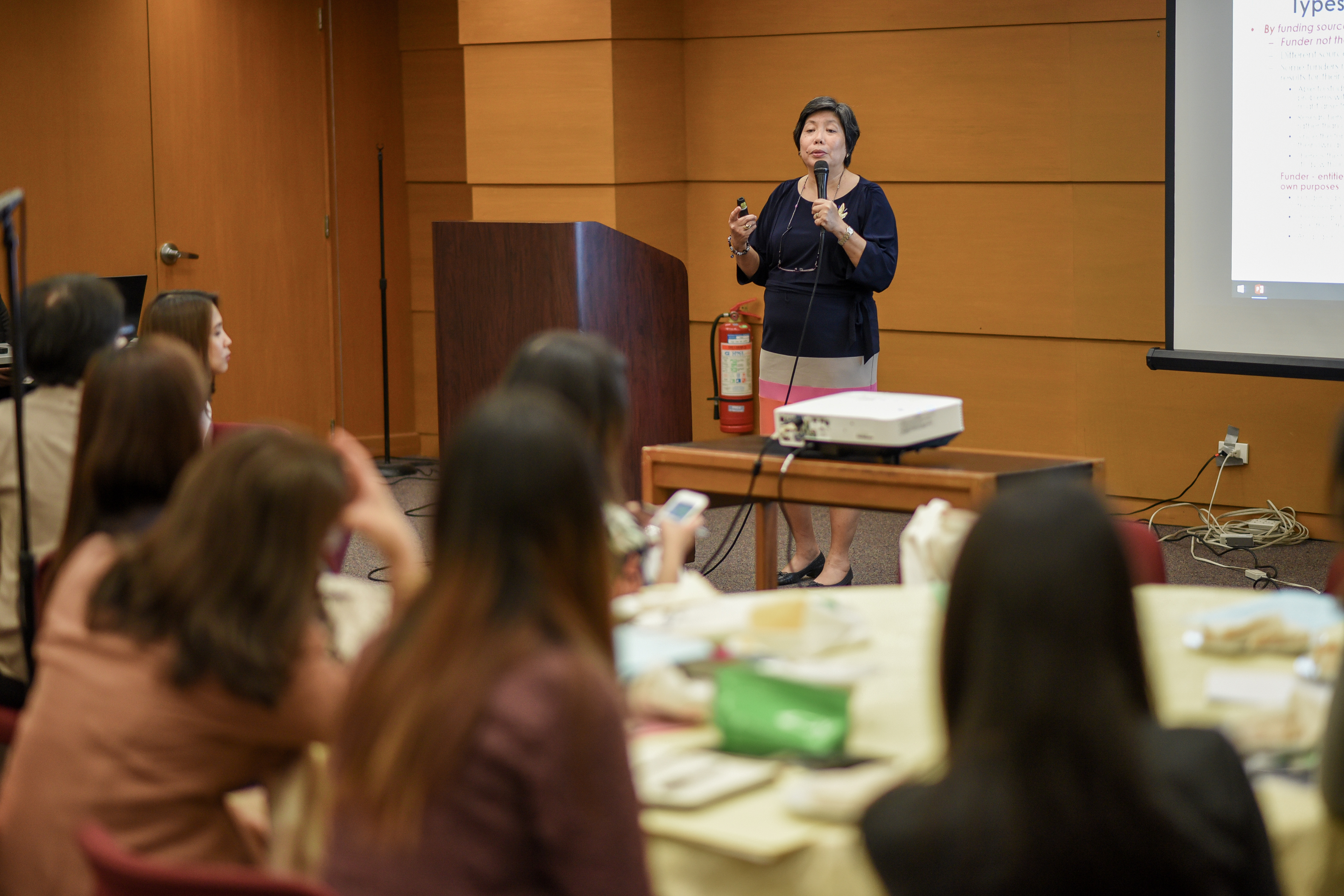 Former UP Professor, Dr. Fely Marilyn Lorenzo, talks about transforming a research manuscript into a policy document during the PCHRD 35th Anniversary Research to Policy Forum last 17 March 2017 at the Philippine International Convention Center, Pasay City.
The process of transforming research into a policy document was also discussed in the forum. Apart from data and findings, Dr. Fely Marilyn E. Lorenzo, former Professor of the Department of Health Policy and Administration – University of the Philippines Manila said that policy documents must be able to capture the views and wishes of the beneficiaries, opinions of the researchers, and testimonials, as well. An effective policy research must be problem-driven, multi-dimensional, flexible, and strongly evidence-based, she cited. On the issue of policy adoption as a major challenge in implementing research-based policies, "It's always prudent to consult with stakeholders/end-users," says Dr. Lorenzo.


The Research to Policy Forum was part of the PCHRD 35th Anniversary Celebration attended by health researchers and stakeholders nationwide.