QUEZON CITY, Metro Manila- The Philippine Health Research Ethics Board (PHREB) conducted a training on Good Clinical Practice (GCP) on 7-10 March at Toscana Hall, Torre Venezia Suites, Timog Avenue.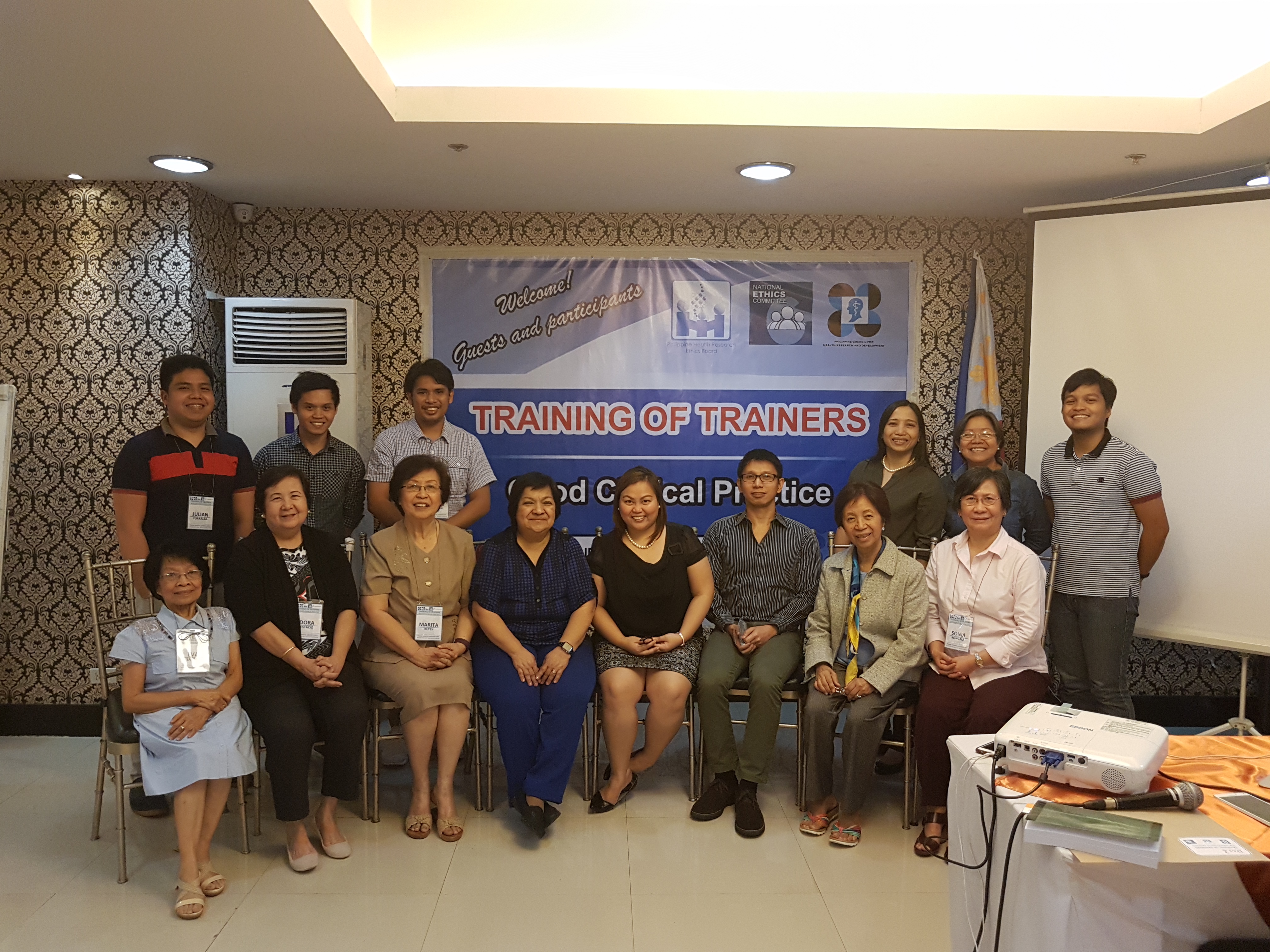 Photo session with the participants and speakers

The activity aims to improve the skills of PHREB's Committee on Information Dissemination, Training, and Advocacy (CIDTA) and National Ethics Committee (NEC) members in conducting training programs such as Good Research Practice Training, Basic Research Ethics Training, Standard Operating Procedure (SOP) Workshop, and Research Ethics Committee Staff Training.
Included in the discussions were important factors to consider and use during the conduct of training namely content, participants, goals, and tools. The principles of GCP, roles and responsibilities of investigators, and assessment of protocols based on common issues accompanying clinical trials were also tackled.
The activity also harmonizes the understanding of the participants in communicating knowledge by identifying the key challenges that they have encountered during the conduct of training as well as the key qualities of an effective educator.
Dr. Fidela Moreno of the University of Santo Tomas and Intermountain Heart Institute, Dr. Joseph Marzo of the PAREXEL Clinical Research Philippines, and Ms. Ma. Rosary Anne Reyes of Otsuka Manila Research Center facilitated the training. (With reports from Julian Bernardo Torralba, Science Research Specialist I, PCHRD)