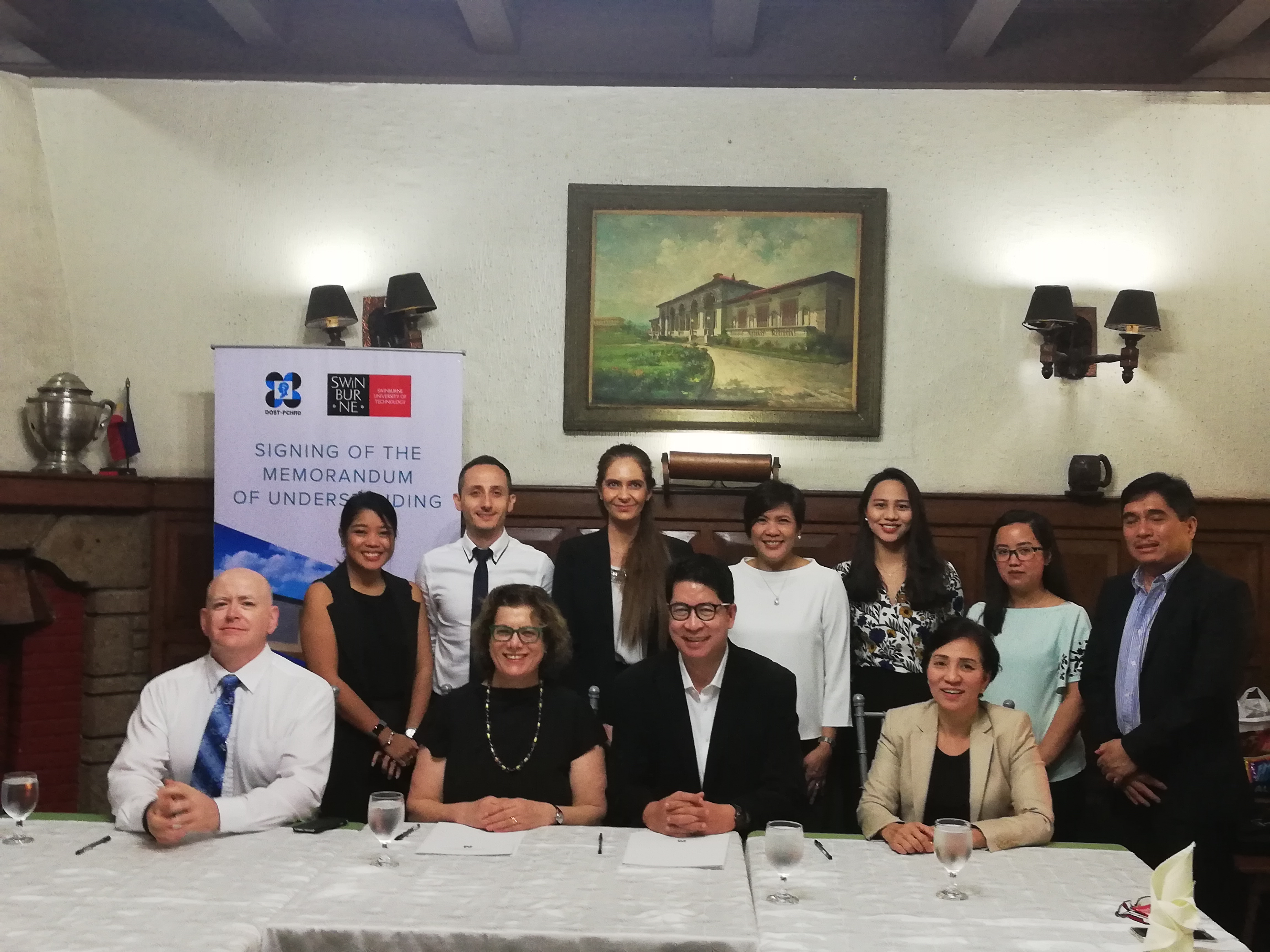 September 26, 2018 - Swinburne University of Technology (SUT) of Melbourne, Australia signed a memorandum of understanding (MOU) with the Department of Science and Technology - Philippine Council for Health Research and Development (DOST-PCHRD) for scientific and technological collaboration specifically in the fields of biomedical devices and digital health. Representing the Philippines in the signing ceremony was PCHRD Executive Director, Dr. Jaime Montoya, while representing the SUT was Dr. Janet Hiller, Dean of Health Sciences.
The MoU aims to develop cooperation and collaboration between the two institutions to accelerate development in S&T through collaborative activities and contribute to the attainment of the national health goals.

Under the MOU, SUT and DOST-PCHRD will work together on joint researches, capacity building such as research training, scholarships, exchange programs, and curricular development, and knowledge and expertise sharing.
Dr. Janet Hiller, addressing on this occasion, stressed that the collaboration reflects a strong commitment of using the power of data science and digital technology to improve the health of the communities. Given the challenge in size and demographics of Australia and the Philippines, the collaboration hopes to find solutions aiming to providing equitable, safe, and effective health services across very dispersed populations.
Likewise, DOST-PCHRD Executive Director, Dr. Montoya assured SUT representatives of the Council's full support in this collaboration.
The SUT delegation also visited higher education institutes, University of Santo Tomas, University of the Philippines, and De La Salle University to discuss their initiatives on data science and biomedical devices innovation offered by their institution and met with the Department of Health for possible collaboration on health technology assessment.


Details
Written by Reuben Andrew R. Razal
Created: 01 October 2018