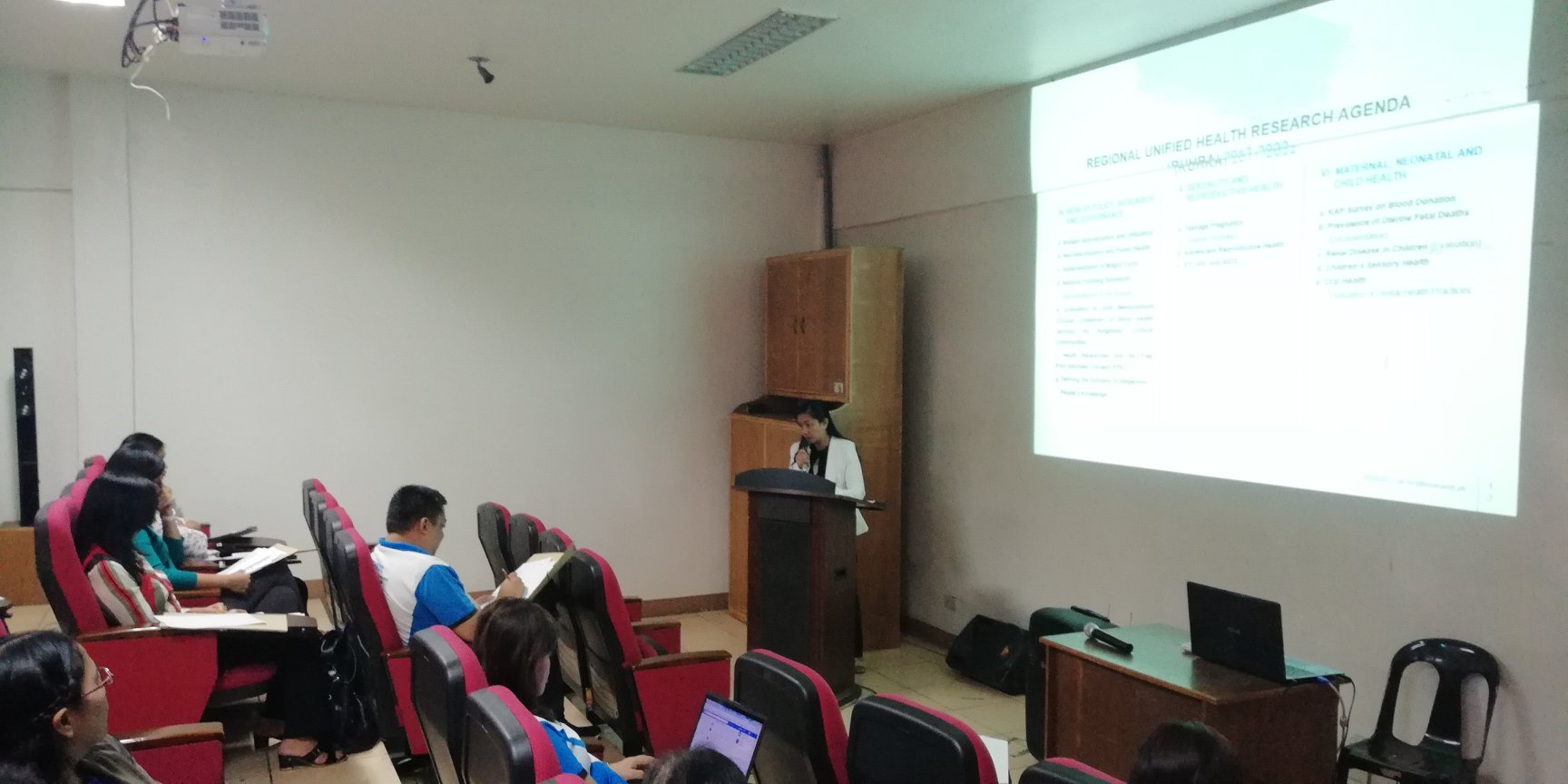 The Cordillera Regional Health Research and Development Consortium (CRHRDC) conducted a Researchers' Orientation on Proposal Development on March 20, 2018, at the CS-AVR, University of the Philippines Baguio City. This activity was spearheaded by the Research Management Committee (RMC), in collaboration with the Capability Building Committee (CBC) and Research Ethics Committee (REC).
A total number of 32 researchers from the different member institutions attended the said activity. The orientation focused mainly on the discussion of the documentary requirements, processes, and guidelines related to the Regional Research Fund (RRF) Mechanism. Dr. Annie Ekid (Chair, Research Management Committee) discussed the Regional Unified Health Research Agenda (RUHRA), a list of health research priorities which shall serve as the basis of the participants in coming up with research proposals. Likewise, Ms. Marian Sanchez and Prof. Celia Austria discussed the technical guidelines and ethical guidelines, respectively. The guidelines on the Line-item Budget Preparation was presented by Mr. Jake Olsim.
In the afternoon, the participants had a short workshop to identify topics and generate possible titles of their research interests. The workshop served as an opportunity for interdisciplinary, interagency collaboration among the researchers having similar research interests.
The conducted orientation is a preliminary activity in preparation for the upcoming writeshop series which will be conducted in April and May. Hence, the facilitators encouraged the participants to develop their identified research topics into capsule proposals for presentation and evaluation.