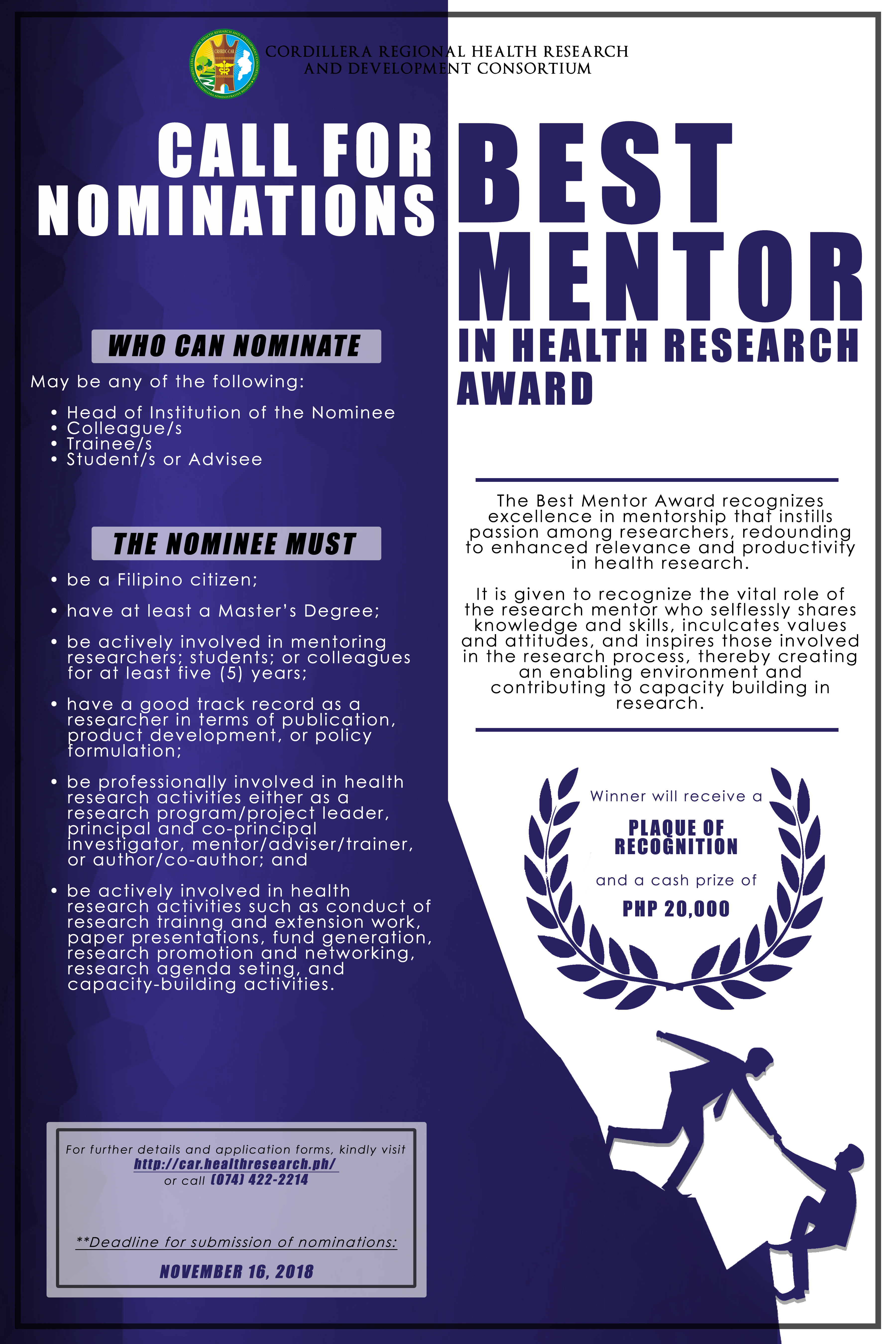 The DOST- CRHRDC recognizes the vital role of the research mentor who selflessly shares knowledge and skills, instills values and attitudes, and inspires those involved in the research process, thereby creating an enabling environment and contributing to capacity-building in research.
The Best Mentor Award recognizes excellence in mentorship that instills passion among researchers, redounding to enhanced relevance and productivity in health research.
For the guidelines of the Best Mentor in Health Research Award 2018, click here.