The PNHRS launched the National Unified Health Research Agenda (NUHRA) in September 2006 to serve as the country's template for health research and development efforts specifying the areas and topics needed to be addressed in a 5-year scope.
NUHRA is a product of a series of regional and national consultations with stakeholders and consolidation of research priorities of the four core agencies of the PNHRS. It is regularly updated during the mid-period of the five-year agenda to account for recent developments, new directions and thrusts. The updating takes in to consideration the Millennium Development Goals, Medium-term Philippine Development Plan, and various national health plans anchored on every presidential term.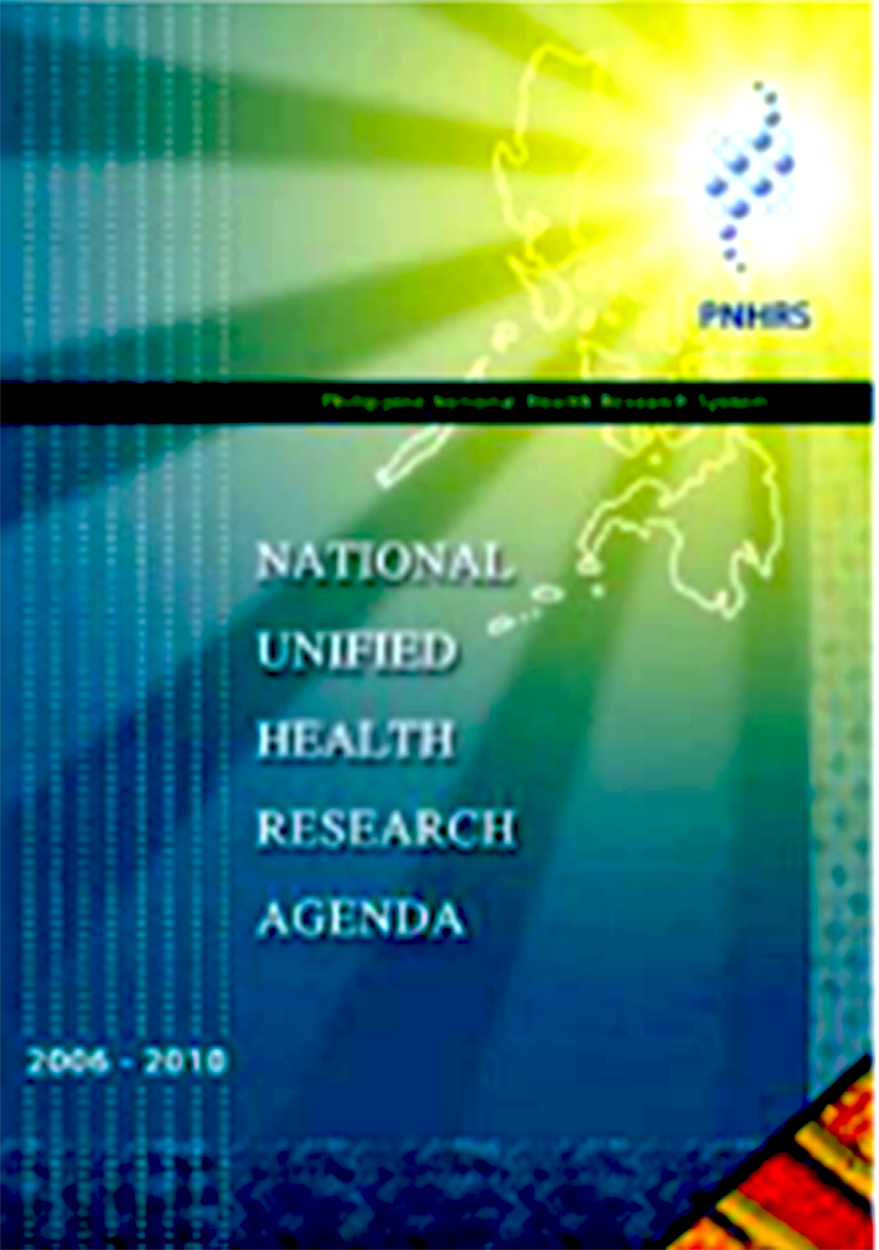 NUHRA Research Priorities 2006-2010
Health Financing
Governance
Health Regulations
Health Service Delivery
Health Technology Development
Health Research Ethics
Health Information Systems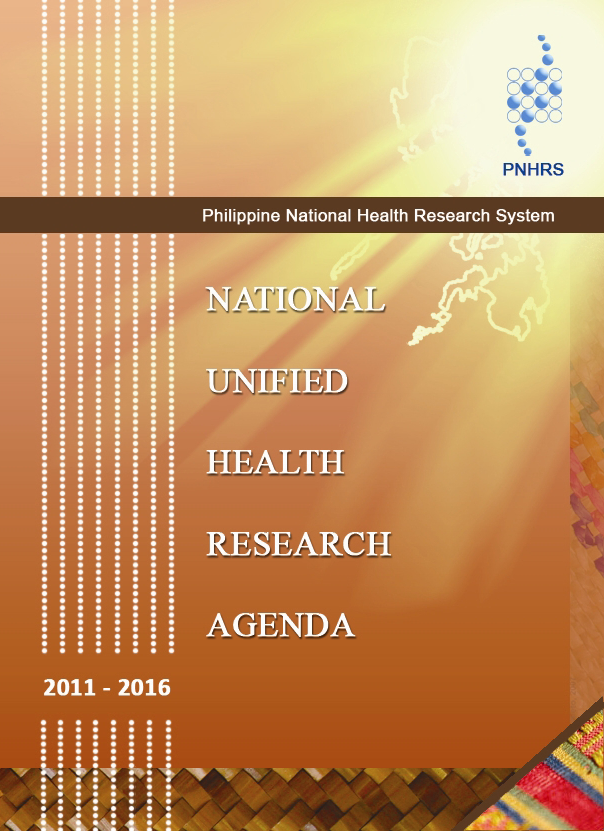 NUHRA Research Priorities 2011-2016
Health Technology Development
Health Financing
Health Service Delivery
Socio-environmental Health Concerns
Each research priorities have specific priority researches topics identified which were listed on the NUHRA booklets.