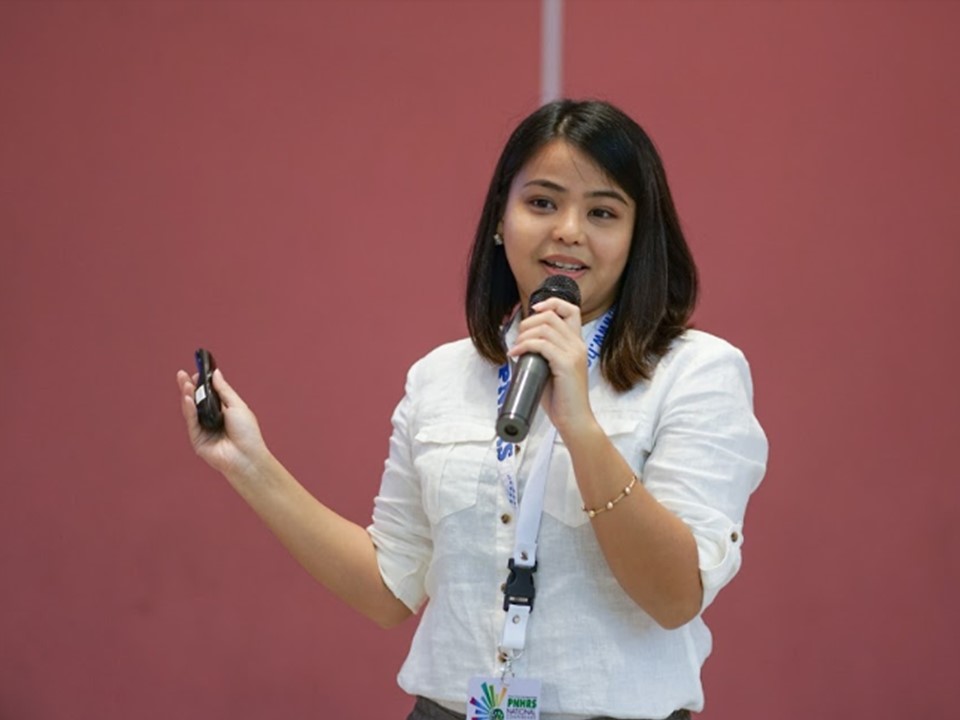 For communication collaterals to be effective, there are important principles one has to follow. Ms. Monika Ortega of Inventive Media, a top web developer and digital marketing strategist, shared five important lessons during the 12th Philippine National Health Research System Week Preconference session on 6 August 2018 in Baguio City.
1. 
Know who you are.
 In any communication strategy, you have to determine your institution's brand DNA. The kind of tone, purpose, and language in your marketing collaterals should be consistent with the brand of your institution. Embed the brand such as logo or color of your institution in your collaterals. There should be consistency in your materials across all dissemination platforms, Facebook, Twitter, and website.
2. 
Know what you want.
 Before designing the material answer first the question, "What do you want your audience do after reading the information?" Remember, a human's attention span is too short, only eight seconds. In a digital environment wherein the audience is bombarded with too much information given this limited time, your design must stand out to capture their attention. Message should be focused and clear to make the first impression lead to your desired action.
3. 
Understand your users.
 The more you know about the needs and concerns of your audience, the more you are guided with the kind of message you will convey in your materials. Always put yourself in the shoes of your audience. You can engage more people into your campaign when they can relate to you.
4. 
Understand your platform.
 Different platform requires different content. Social media platform requires different specifications for video, visual materials, among others. They also have different analytics to measure reach, engagement, or audience involvement. Accessibility of these social media platform on different device should always be kept in mind. Moreover, not all content should be shared in all your social media platform as each has its own kind of audience.
5. 
Design is everyone's job.
 Not everyone is a designer but everyone should embrace design thinking. This means, as the user of the collaterals we can improve the quality of materials we will produce. We can always pre-test the collaterals and make refinements.
Details
Written by Ciaren H. Itulid
Created: 31 August 2018