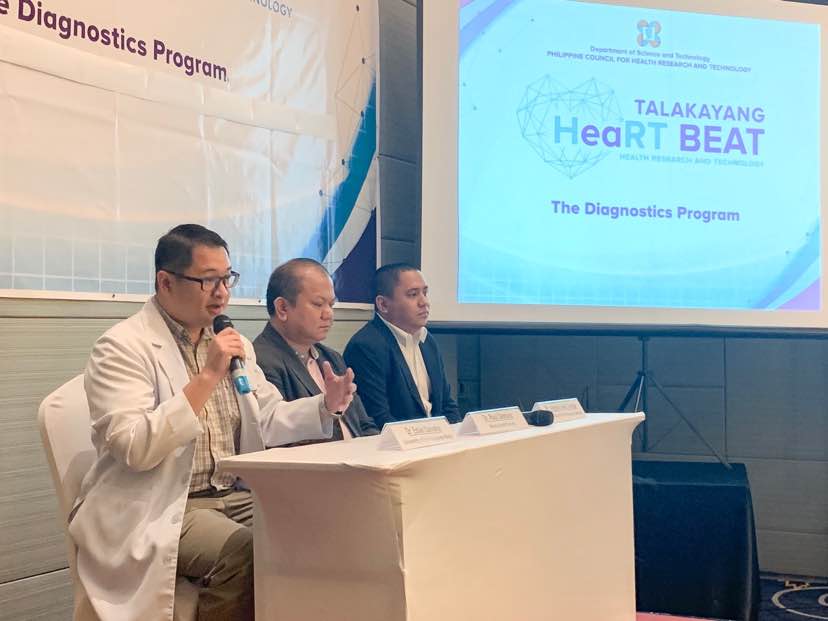 The Philippine Council for Health Research and Development of the Department of Science and Technology (DOST-PCHRD) funds a research which aims to develop a diagnostic kit for the detection of drug resistant Human Immunodeficiency Virus (HIV). Once made available in the market, this breakthrough technology will create a positive impact on the lives of people living with HIV not only in the Philippines but around the world.
"Having a test kit that will detect the resistance of HIV to drugs at the start of medical care allows doctors to decide on the best treatment options for their patients," explained Dr. Edsel Salvaña, Project Leader from the University of the Philippines National Institutes of Health (UPNIH) in the recent installment of the Talakayang HeaRTBeat series organized by the Philippine Council for Health Research and Development (PCHRD) of the Department of Science and Technology (DOST) on 21 May 2019 at the Luxent Hotel, Quezon City.
As explained by Dr. Salvaña, the problem with HIV is it can become resistant to medication even at the start of treatment. This means some drugs may not work on the patient. Knowing the resistance of HIV to drugs is very crucial especially for our country where there is only a limited number of antiretroviral drugs (ARVs) available.
Another challenge in the process of HIV diagnosis is the availability of only two organizations in the country that can test for the virus – namely the UPNIH and the Research Institute for Tropical Medicine (RITM) – it takes a long time to get the results, and the cost of the test itself is quite expensive.
The research project of Dr. Salvaña focuses on the use of an automated DNA sequencing tool that can potentially help diagnose HIV resistant cases faster and at a lower cost. The ultimate goal is to produce a kit that is accessible, affordable, and world-class possibly by 2023.  "There is no cure yet (for HIV). Kung masyadong mahal (yung tools), edi ibababa natin yung cost para we can also take care of the Filipino patients," he stressed.
As of the latest, 42 HIV cases were said to be reported daily in the Philippines, which is higher than the data recorded in the same period last year.


References:
Details
Written by Jwynne Gwyneth Macan