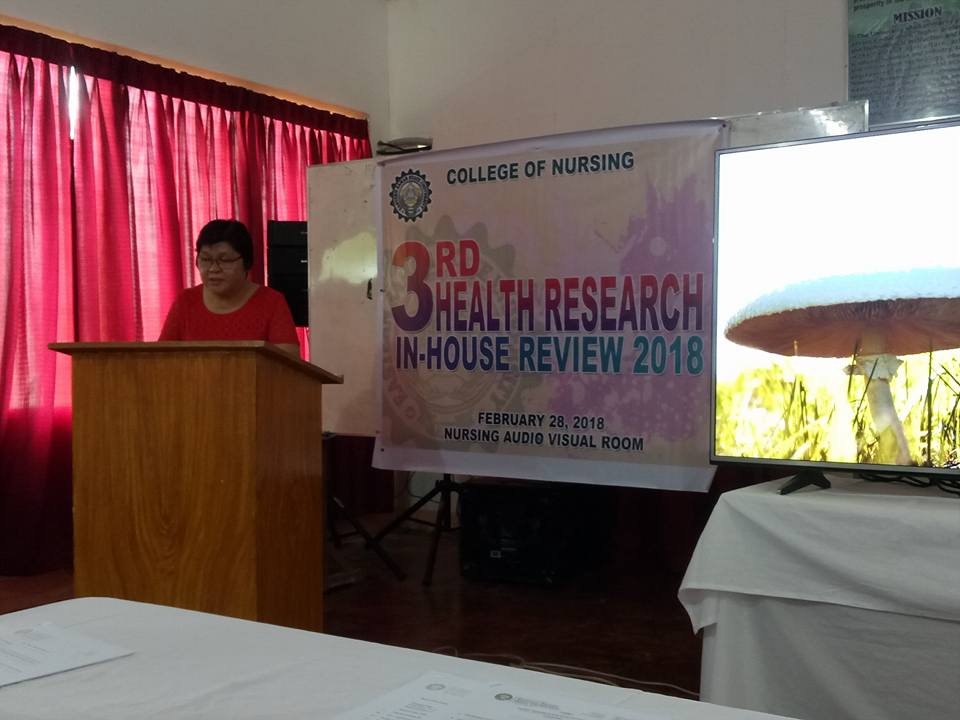 The activity commenced with the words of welcome delivered by the College' Dean, Dr. Flores B. Sta. Cruz, which was followed by an inspirational message of the Director of the R&D Services, Dr. Grace O. Manlapas.
The activity was highlighted with the presentation of five research proposals to wit:
1. Extent of Utilization of Basic Health and Social Services Among Elderly in Eastern Samar
2. Lived Experiences of a Family Caregiver: A Phenomenology
3. Knowledge, Attitude and Practices on Schistosomiasis Prevention in Barangay Siha, Borongan City
4. Compliance to Newborn Screening in Borongan City
5. Basic Emergency Obstetrics Management Preparedness during Disaster: An Input to a Disaster Health Management Plan.
The panel of evaluators during the proposal review were Prof. Neil Alejandro Pinarok, Program Head, Biology Department, College of Arts & Sciences; Ms. Esther R. Bañar, Asst. R&D Director and Mr. Mark Bency M. Elpedes, School Nurse.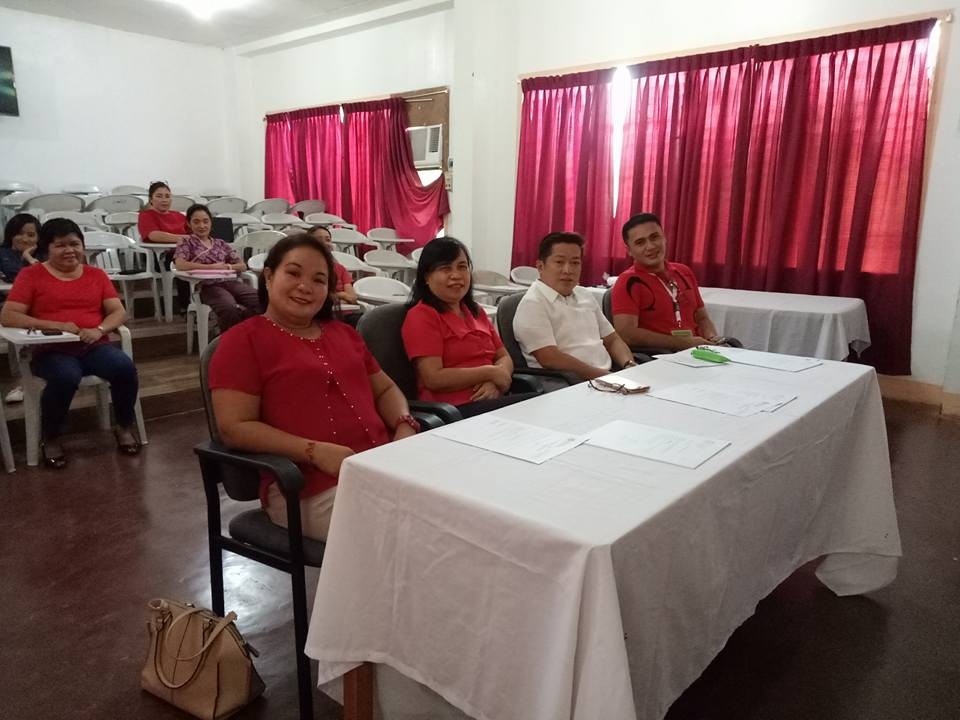 The activity culminated with the awarding of the Certificates of Appreciation to the Panel of Evaluators and Certificates of Participation to the Proponents of the research proposals.

Eastern Samar, March 1, 2018 - The College of Nursing of the Eastern Samar State University-Main Campus conducted its 3rd Health Research In-House Review last February 28, 2018 at the College' Audio Visual Room.