The 3-day seminar and workshop evolved on the development of the participants' capacity on the generation,translation and utilizing research findings for disaster risk reduction policies,programs and services using standard concepts, methods and frameworks. The event was led by Dr. Ofelia Saniel, Dr. Ophelia Mendoza, Dr. Juan Ma. Pablo R. Nanagas and Dr. Miguel Manuel Dorotan as speakers tackled topics based on their expertise. Dr. Saniel taught on the: Identification and Objective Setting;Descriptive Study Design;Analytic Study Designs; and Writing Research Proposals. Dr. Mendoza also imparted her knowledge on different topics like: Sampling designs; Sample size determination; Qualitative studies; Data collection methods and tools; Data Analysis; and preparation of budget and work plan. Dr. Nanagas talked about the Ethical concerns in DRRM research while Dr. Dorotan acted as one of the mentors/consultants during the workshops and plenary sessions.
The participants are expected to finish and submit their full blown research proposals as a product of these series of seminars, during the Phase III which will be scheduled sometime in April.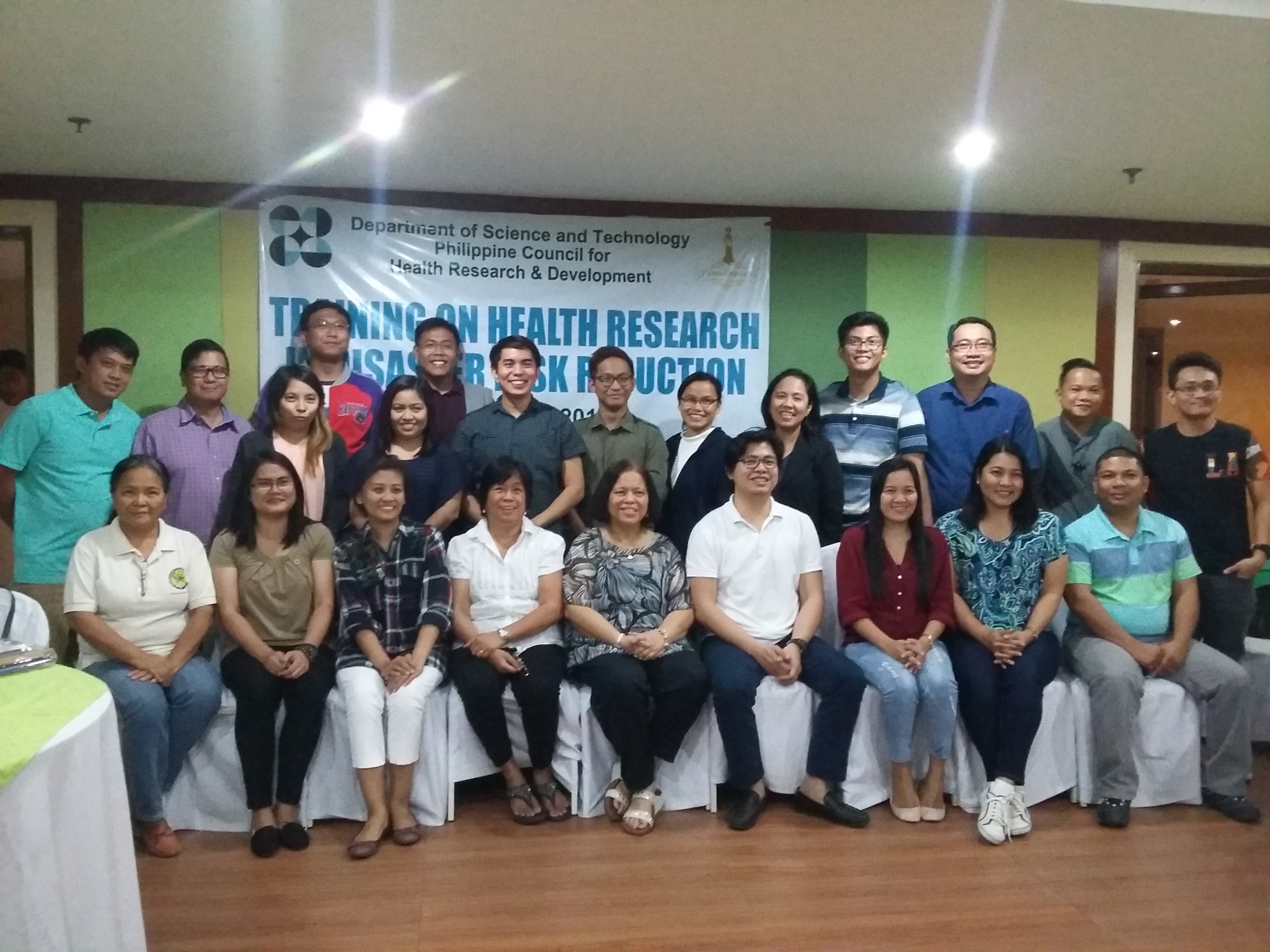 The Philippine Council for Health Research and Development (PCHRD) in cooperation with Region 1 Health Research and Development Consortium (R1HRDC) successfully conducted the Phase II on the Capacity Enhancement on Health Research in Disaster Risk Reduction Management-Development of a Research Proposal, held at Pamulinawen Hotel, San Nicolas Ilocos Norte on March 6-8, 2018. Same participants for this event also participated the Phase I held on January 23-24,2018.