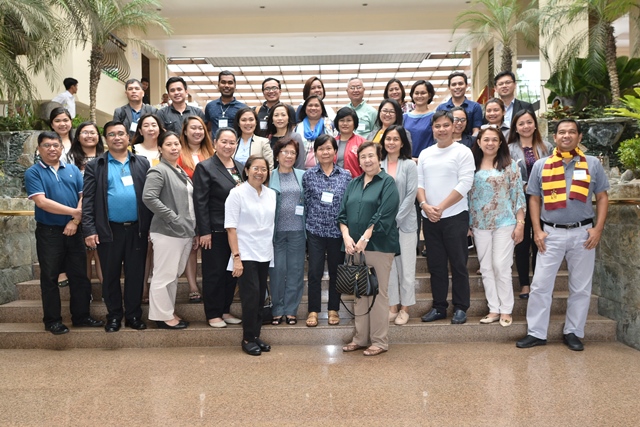 To help the members and potential members of the Research Ethics Committee (REC) understand the basic principles in research ethics, the Health Research and Development Consortium Region IV-A (HRDCR IV-A) Committee on Ethics headed by Dr. Anacleta Valdez conducted the Basic Research Ethics Training (BRET) on March 21-22, 2018 at The Lake Hotel, Tagaytay City, Cavite.
The activity specifically aimed to perform the following:
1. To dialogue and guide participants regarding the moral dimensions of research.
2. To help participants conduct or review ethical research
3. To sensitize participants regarding basic research ethics concepts
4. To help participants apply these ethical concepts: avoid, recognize, correct ethical issues
5. To describe to participants the different controls for research ethics, focusing on the Research Ethics Committees (RECs) and the Philippine Health Research Ethics Board (PHREB).
6. To motivate participants to do and advocate quality ethical research.
The speakers of this two-day activity were Dr. Rhodora Estacio and Dr. Angelica Francisco from the Philippine Health Research Ethics Board (PHREB). It was attended by 28 representatives from HRDCR IV-A member-institutions.