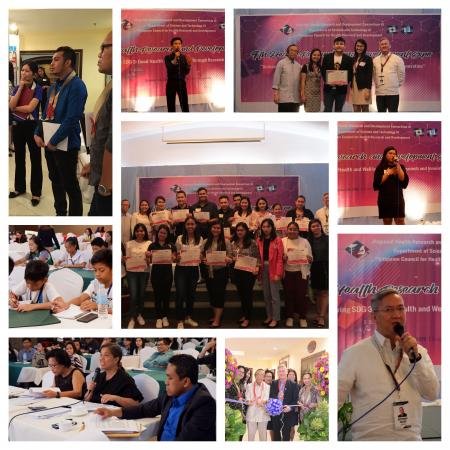 It has been nine successful years of celebrating and sharing health research results to partner institutions and health enthusiasts. The 9th Health R&D Expo, an annual activity spearheaded by the Regional Health Research and Development Consortium XI (RHRDC XI), was conducted on October 3 to 4, 2019 at the Grand Regal Hotel, Davao City. The health R&D expo is a venue to educate participants on completed and innovative health researches for utilization in Davao Region and in the Philippines.
This year, topics such as Biodiversity and Natural Products in Mindanao, Qualitative Research, and Sustainable Development Goals were conferred during the plenary sessions. Simultaneous oral and poster competitions for graduate and undergraduate categories were also the highlights of the R&D Expo. All of these plenaries were in line with this year's theme: Achieving SDG 3: Good Health and Well-being through Research and Innovation. The theme is part of the contribution of a bigger spectrum which is achieving the health-related sustainable development goals (SDGs) by the year 2030.
RHRDC XI will continue to strengthen the research culture and capacitate its member institutions to harness new knowledge, innovations and technologies in improving the health conditions of the people in Mindanao.