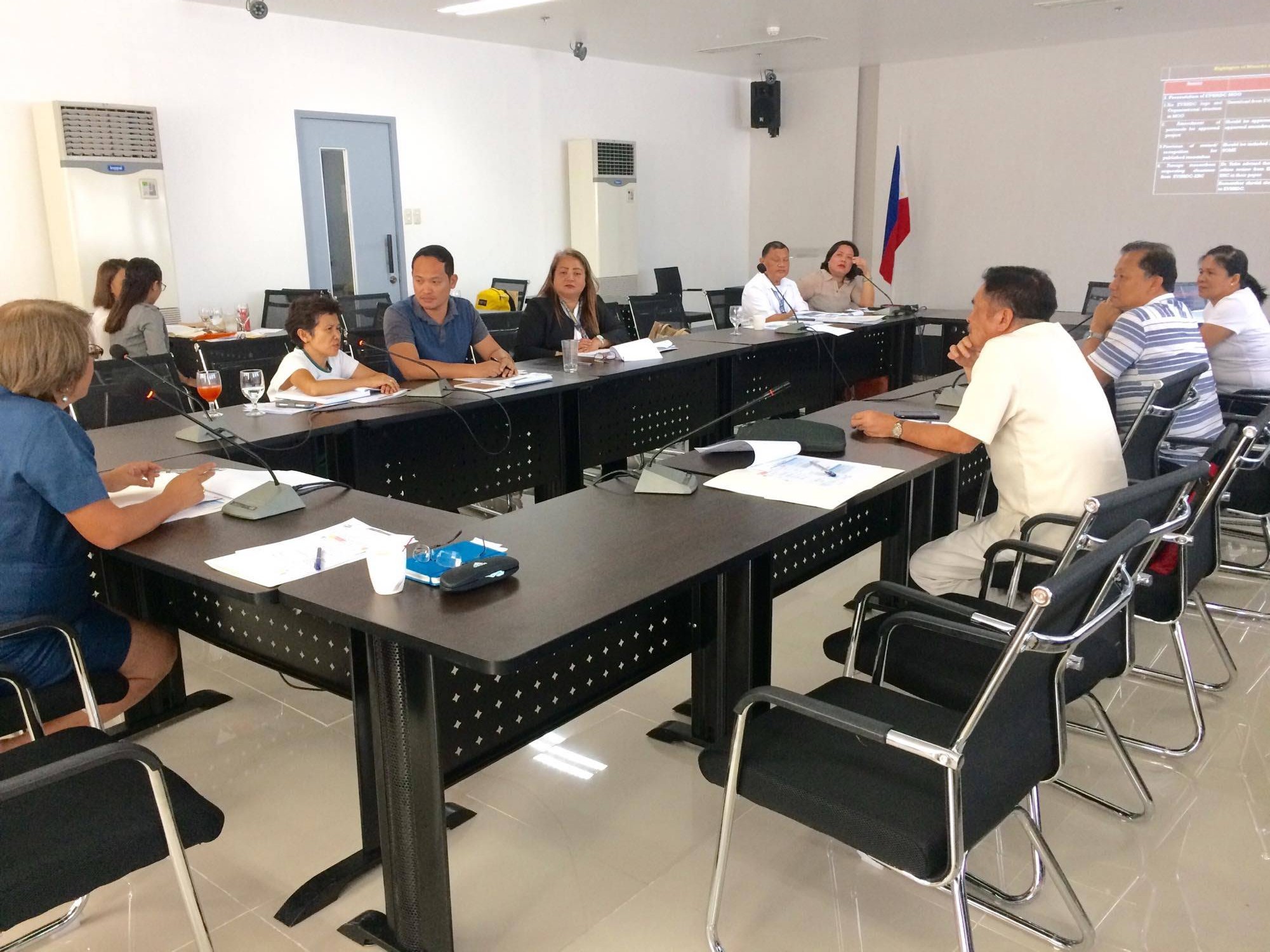 Tacloban City, October 2, 2017 - DOST-EVHRDC spearheaded a meeting to highlight the accomplishment of the EVHRDC Committees for the quarter and approval of the newly formed SOME Committee, held at DOST 8 Conference Room on October 2, 2017 which started at exactly 10:00AM.

The meeting was presided by the EVHRDC- ExeCom Chair and DOH RO8 Regional Director Dr. Minerva P. Molon together with the EVHRDC- Co Chair and DOST RO8 Regional Director, Engr. Edgardo M. Esperancilla. A quorum was declared as ExeCom Members designated their respective representatives such as, Ms. Meylene C. Rosales, OIC ARD of NEDA RO8, Ms. Erleta S. Piñero, ES II of CHED RO8, Dr. Othello B. Capuno, Vice-President of VSU. Among the attendees where the EVHRDC Committee Chairs, as follows; EVHRDC-ERC Chair and Head of Internal Medicine at EVRMC, Dr. Jane R. Borrinaga, EVHRDC-RMC Chair and Project Coordinator of DOH RO 8, Mr. Leonido P. Olobia, EVHRDC- RIC Chair, Mr. Willard Riveral and EVHRDC-CBC and DEAN of UP Tacloban, Dr. Virgildo Sabalo as they have presented their accomplishment for the quarter.

We also have invited the EVHRDC Consultant, Dr. Shiela Tante, as she presented the draft of the EVHRDC Manual of Operations (MOO) for finalization and approval of the Committee.

EVHRDC Accomplishment for the quarter was presented by the EVHRDC Consortium Director and Assistant Regional Director for Technical Operations (ARD-TO), Engr. Ernesto M. Granada. Presentation on the update of the EVHRDC Website was followed and presented by the EVHRDC Secretariat and IT expert, Mr. Jeffrey P. Hinampas.

The formation of the SOME Committee was presented by the EVHRDC Project Coordinator, Dr. Lucia P. Dauz and was approved by the committee.

Also one of the highlights was the blessing of the EVHRDC- ERC Office, as it was headed by Fr. Patricio R. de los Reyes, Jr., new EVHRDC-ERC Member representing the Divine Word Hospital (DWH).

Discussion on the final date of the EVHRDC General Assembly was on November 24, 2017.