Christine Jane Gonzalez

Hits: 1572
Six countries declare commitment to international collaboration for TB research during the 5th Annual Regional Prospective Observational Research in Tuberculosis (RePORT) Meeting hosted by the Philippines last September 17-19, 2019 at the Philippine International Convention Center, Pasay City.
Aiming to accelerate the adoption of research findings across regions, the RePORT International Consortia composed of Brazil, China, India, Indonesia, South Africa, and the Philippines shared important research results on tuberculosis prevalence, TB, HIV, and diabetes co-infections, multi-drug resistance, TB vaccine and medications, global TB biomarkers, and diagnostics in a three-day meeting attended by scientists, medical researchers, academicians, and health professionals.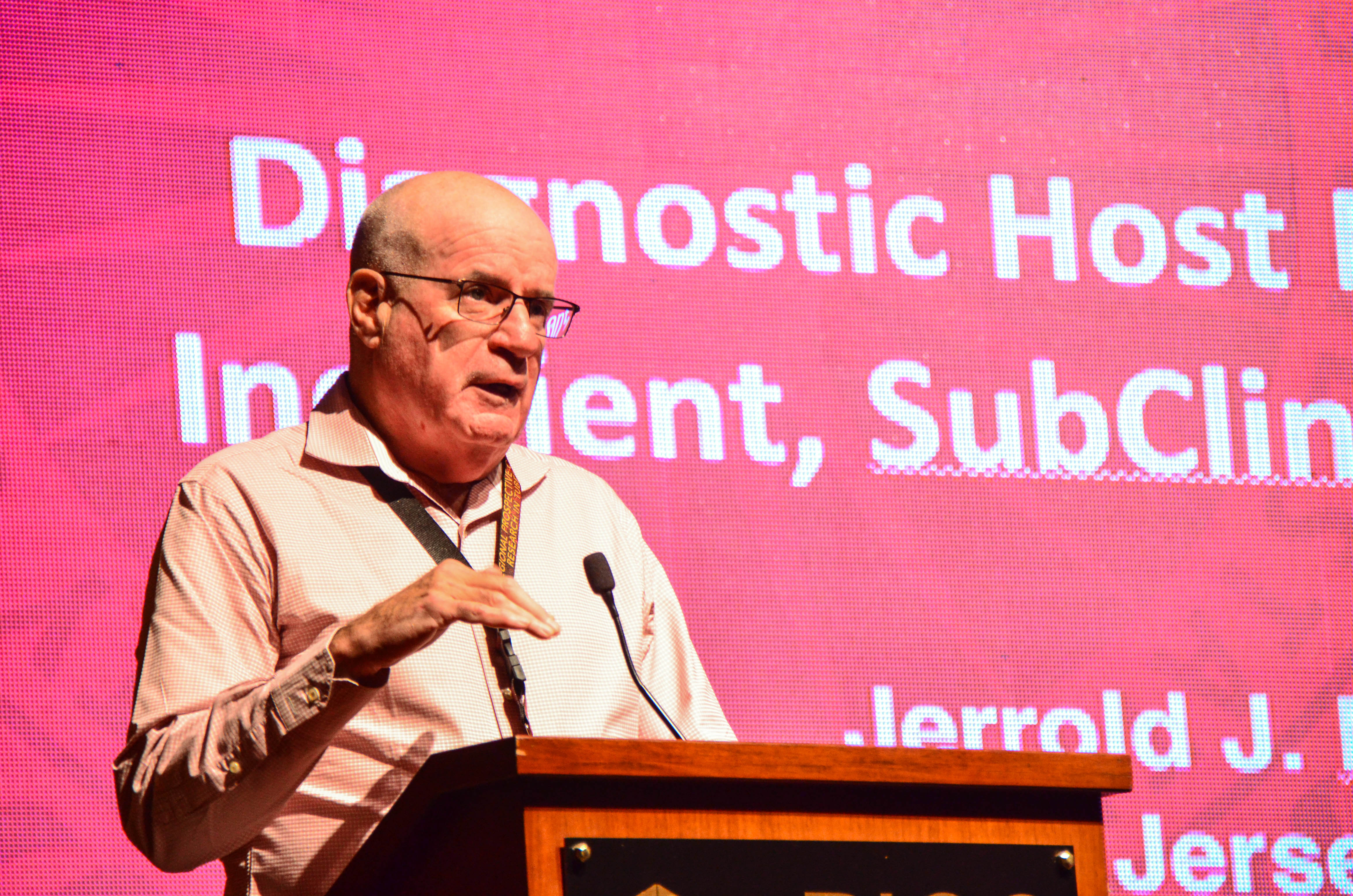 Tuberculosis remains a global problem; no one country can solve it alone. With this meeting, we can bring countries to really tackle the impacts of TB," said Mr. Carl Dieffenbach from the Division of AIDS, U.S. National Institutes of Health in his presentation about creation of a research portfolio in understanding the disease.

As the host of this year's RePORT Meeting, the Department of Science and Technology (DOST) through Secretary Fortunato de la Pena expressed the importance of global initiatives to fight the TB epidemic, citing that the Philippine Council for Health Research and Development (PCHRD) has been creating better solutions to fight TB through research and innovation.
National research strategies to fight the TB epidemic
The Philippines has the fourth highest burden of TB worldwide, and among the countries with the highest burden of multi-drug resistant TB. In the country's National Unified Health Research Agenda (NUHRA) 2017-2022, communicable diseases such as tuberculosis are identified as one of the country's health research priorities.
In 2018, the DOST-PCHRD has invested nearly 34 million pesos for TB research efforts in the country, one of which is the "Community-approach to Control and Halt Drug Resistant TB (COACH-DRTC)," a project aimed at promoting a multi-sectoral environment in reinforcing TB-control programs through local government collaborations.
The Council also supported the 2016 National Prevalence Survey which presented TB's burden among Filipinos. It also identified ways to improve TB control and management as a step in alleviating the impacts of TB in the country.
More research programs and studies are still being supported by the Council to explore diagnostics, drug discovery, and impact assessment to fully understand and create necessary actions to lessen the burden of TB among Filipinos.
Global commitment to TB research collaboration
The three-day international meeting among the members of RePORT International was concluded with commitments to collaborate in TB research by initiating approaches to leverage huge cohort samples which will help nations in the existing process of clinical trials and the development of medications to prevent and treat TB.
Throughout the sessions, important research results and data from different countries were presented, with aims of creating a productive TB science discourse between the researchers and scientists in the meeting. Panel discussions also resulted to calls for tangible actions derived from the research results which will greatly determine the future of TB science in the global context.
Despite recognizing the barriers in terms of data sharing across countries, the delegates committed to participate and support all appropriate collaborations to advance TB research across all regions.
RePORT International is a cooperative strategy between nations established by the U.S. National Institutes of Health aimed at advancing regional TB science relevant in a global context through strengthening TB research capacity, infrastructure and research collaboration within countries.
Now on its 5th year, the RePORT International meeting is being held annually to update countries on the current status of TB science and create spaces to foster research collaboration to fight the impacts of TB worldwide.