Christine Jane Gonzalez

Hits: 2616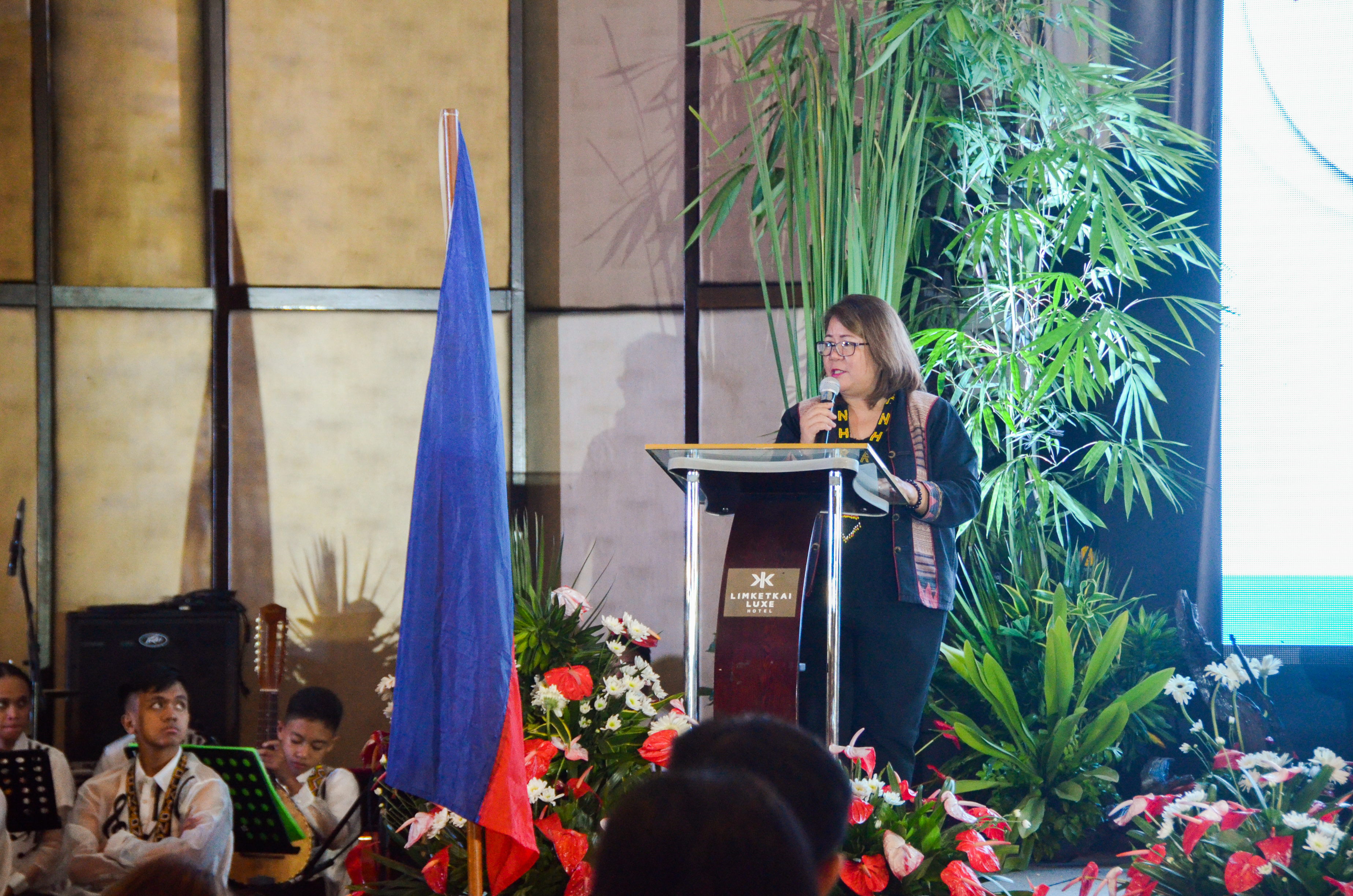 Department of Science and Technology (DOST) Secretary Fortunato T. dela Pena urged researchers, academe, private institutions and government to build on partnerships and solidarity to address the sustainable development goals (SDGs) set by the United Nations (UN) for the country during the 13th Philippine National Health Research System (PNHRS) Week.
In line with the theme, "Achieving Health-Related Sustainable Development Goals through Research and Innovation," Sec. dela Pena reiterated that although addressing the most pressing health concerns of the country is the commitment of the PNHRS and its consortia members, it is also relevant to contribute to the achievement of all the other SDGs through partnerships and collaborations.
In his message delivered by DOST Undersecretary for Research and Development Rowena Guevara, the Secretary said that, "The importance of partnerships in achieving the SDG targets behooves on us to always keep an open mind, to be ready to accommodate new ideas from people or sectors which are not in our traditional circles while recognizing that we too can contribute to other sectors."
He further explained the role of all the regional consortia as key in ensuring equity in research and development and in making sure that all the research outputs are utilized.
The 13th PNHRS Week covered various topics on health, health research, policy making and research dissemination with 22 sessions during its 4-day long celebration held at the Limketkai Luxe Hotel in Cagayan de Oro City, last August 13 to 16, 2019.

Written by Jwynne Gwyneth Macan