Ladylove May B. Baurile

Hits: 1960
During the rainy season when floods are very common, one should be extra cautious of the health risks brought by flooding.
According to the World Health Organization (WHO), flooding or "baha" can increase the prevalence of communicable diseases which can be water or vector-borne.
WHO explains that water-borne diseases such as typhoid fever, cholera, and leptospirosis are brought by water contamination, the major risk factor associated with flooding. The incidents of vector-borne diseases such as malaria, dengue, and yellow fever, on the other hand, increases due to standing water that serves as breeding sites for mosquitoes.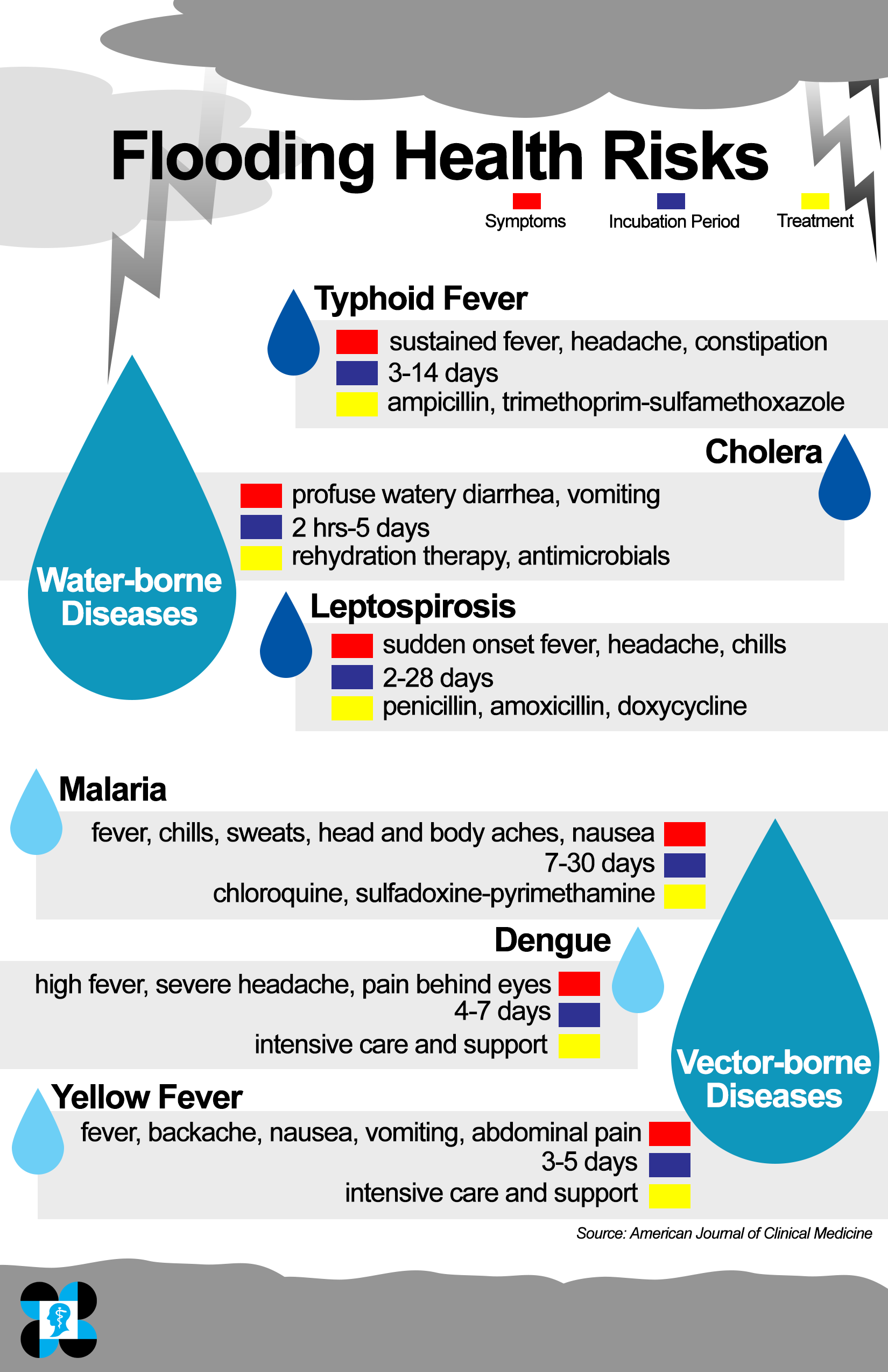 Other health risks