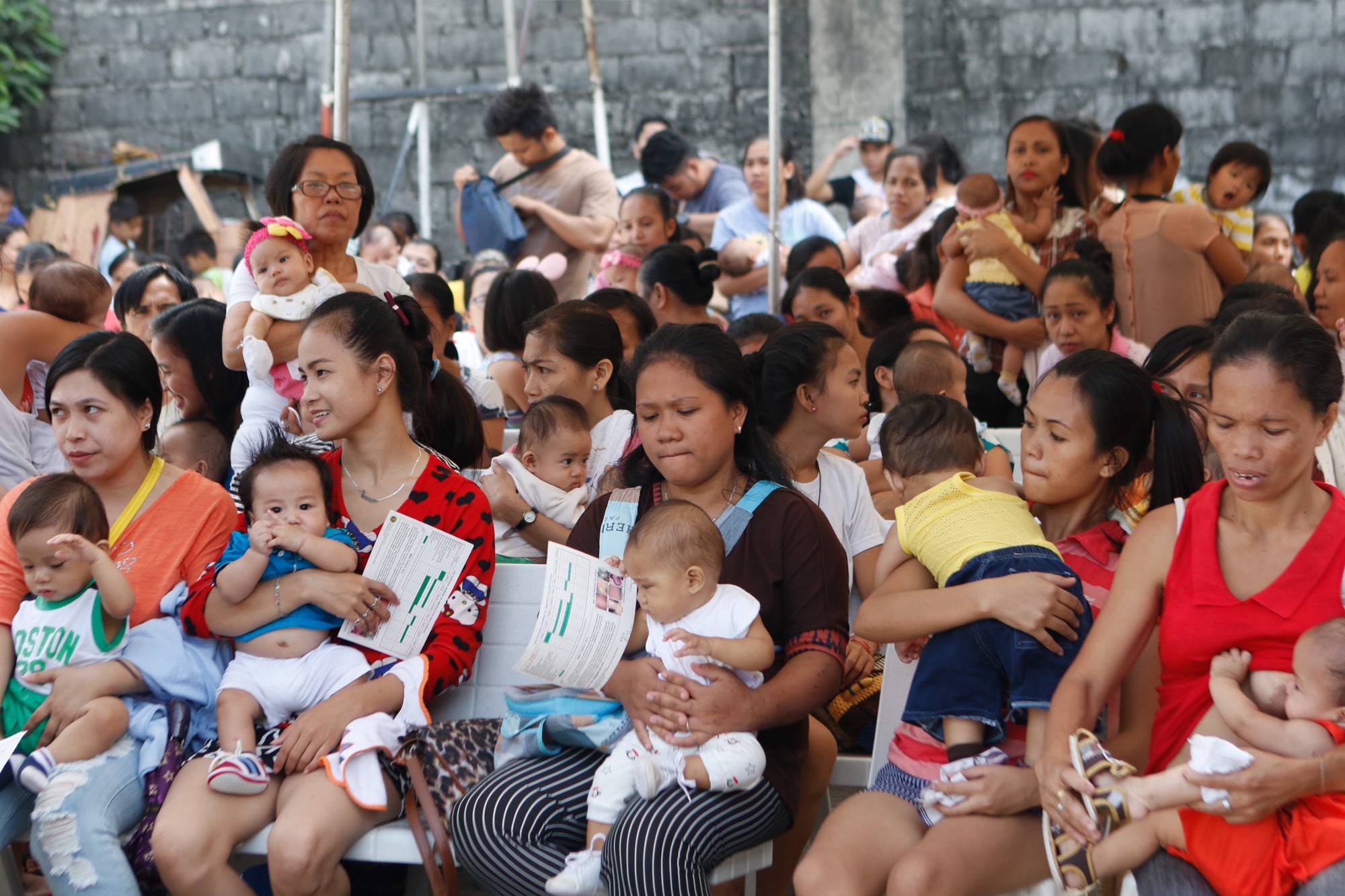 LEGAZPI CITY, May 8 (PIA) -- The Department of Health (DOH) Bicol regional office will conduct an immunization program "Ligtas Tigdas" around Bicol region to prevent and control the spread of measles to residents, especially among children.
"Sa Bicol region, sa Setyembre pa ang plano. Pero mauuna na sa Camarines Sur dahil may mga suspected cases na ng measles or tigdas na naitala (We plan to do the immunization on September this year in Bicol region, yet we will do it earlier for Camarines Sur province in the wake of suspected cases of measles recorded by the health office," according to Maria June Robles, Immunization Program coordinator of DOH Bicol.
Robles said that the immunization program in Camarines Sur will start within this month of May or early part of June to immediately address the reported cases of measles.
Camarines Sur, according to the official, has recorded some 16 suspected measles cases from January 1 to April 21, 2018.
Increasing number of suspected measles cases are in Goa town, particularly in Bagumbayan Pequeño and Panday, both in Poblacion area.
The target for this immunization program are children aged 6 to 59 months or 5 years old below.
The health officers and staffs will conduct house to house visitations to perform the immunization. Fixed sites can also be provided so that the parents can bring their children for the immunization.
Meanwhile, when asked about the fear of people because of the Dengvaxia case, Robles pointed out that the measles vaccine is one of the safest vaccine and parents should not be worried because this is part of the routine immunization that they have been given to the babies since 1972.
Measles can lead to death if not prevented. Complications like severe respiratory infections such as pneumonia, severe diarrhea and related dehydration, encephalitis (an infection that causes brain swelling), ear infections, and blindness can happen and may lead to death.
Unvaccinated infants, young children, and pregnant women as well as any non-immune person are at risk with this infection. Severe measles is more likely among poorly nourished young children, especially those with insufficient vitamin A, or whose immune systems have been weakened by HIV/AIDS or other diseases.
Its signs and symptoms are high fever that lasts for four to seven days. Runny nose, cough, red and watery eyes, and small white spots inside the cheeks can develop in the initial stage.
After several days, a red rash erupts, usually on the face and upper neck. Over about three days, the rash spreads, eventually reaching the hands and feet. The rash lasts for five to six days, and then fades. On average, the rash occurs 14 days after exposure to the virus.
The virus is spread by coughing and sneezing, and close personal contact or direct contact with infected nasal or throat secretions.
There is no specific antiviral treatment that exists for measles virus. That is the reason why routine measles vaccination is needed for the children.
"Prevention is really better than cure," Robles expressed.
(MAL/VCB-PIA5)