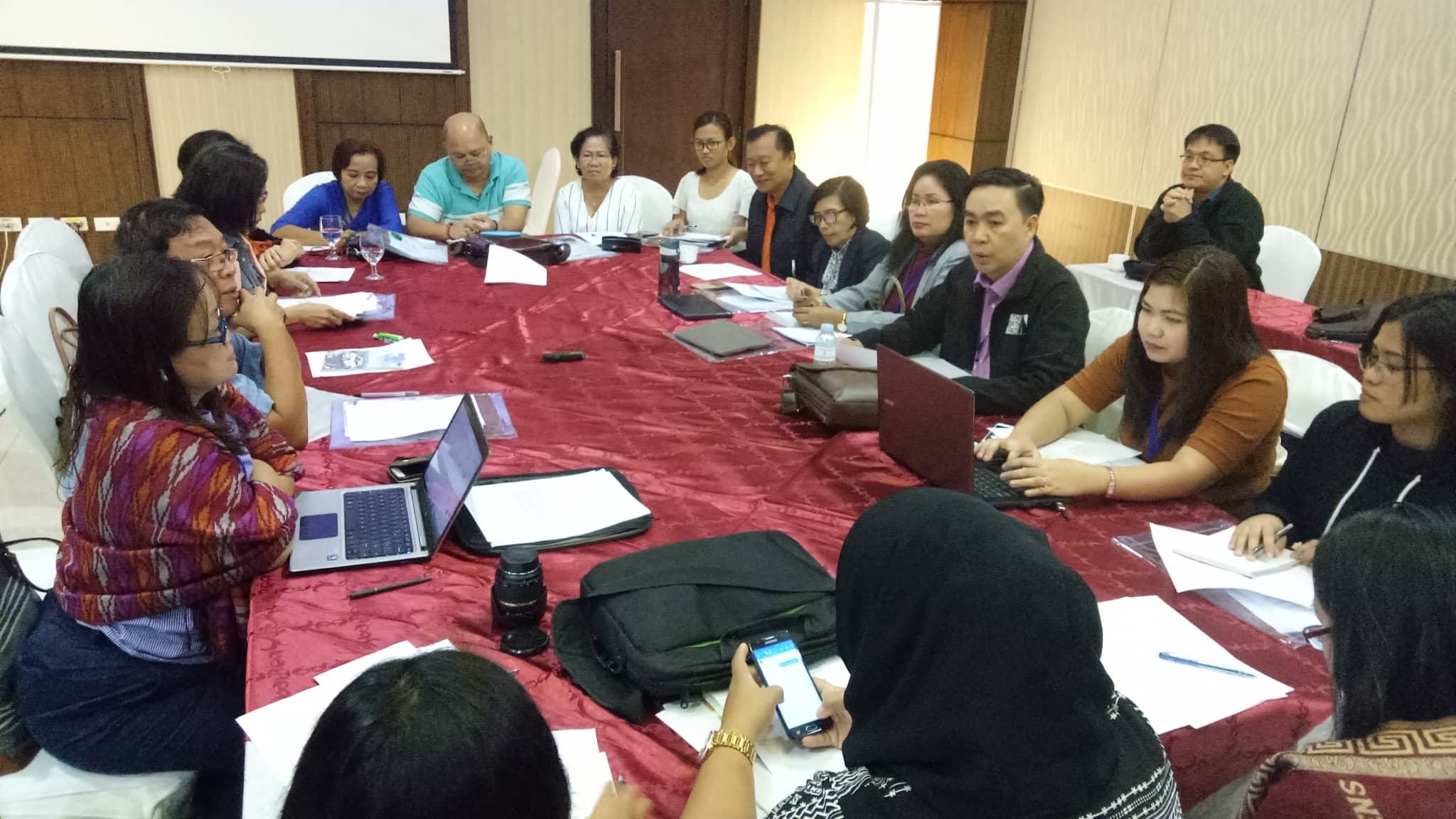 The objective of the said workshop is to unify the regional consortia to use a standardized module for teaching health and health-related researches on the basic research methods. This initiative was a result of the PCHRD Capacity Building Committee Meeting this year as one of the identified priority project. This project is expected to address the gap in the number of capsule proposals versus the detailed research proposals fundable by DOST-PCHRD.
Having a standardized training modules and materials will ensure the consistency in training outcomes, facilitates easy access to training materials and aids the consortia to explore the expertise of local experts in each region. The standard module will also include a standard training for trainers so as to realize the same expected learning outcomes. The said training were facilitated by experts from Symmetrix Consultancy Co. headed by Dr. Ofelia Saniel and Dr. Ophelia Mendoza.The regional consultation became a platform for an exchange of information and sharing of experiences in each region which are vital in the creation of the module.
The BCHRD were represented by the Research and Development Committee (R&DC) Vice-chair, Prof Patricia Candelaria, Capacity Building Committee Chair, Dr. Marilou Tino and BCHRD project staff, Ms. Rina Llenaresas.
The outputs and observations were noted by the the Symmetrix Consultancy Co. as basis for the development of the standardized module of Basic Research Methods (BRM) and the accompanying Teacher's Guide on the Use of the BRM Module.
A Batch 1 training for trainers (TOT) is expected to be conducted on the last week of November, 2018 while the Batch 2 TOT will be on the first or second week of December of the same year.
-Rina R. Llenaresas, RN