Activities undertaken are the following:
1. Oral Health Education
2. Dental check-up (Oral Urgent Treatment)
3. Toothbrushing Drill
4. Topical Application of Flouride
The activity was highlighted with the distribution of toothbrush and toothpaste to the pupils. This was in cooperation of Colgate Palmolive Inc. which aims to minimize tooth carries or even zero of our learners. Other school beneficiaries of the region are the following: Abuyog BV Closa Central School, Burauen South Central School, Palo II Central School, Calubian South Central School, San Jose Central School in Tacloban City and San Policarpio Central School in Calbayog City.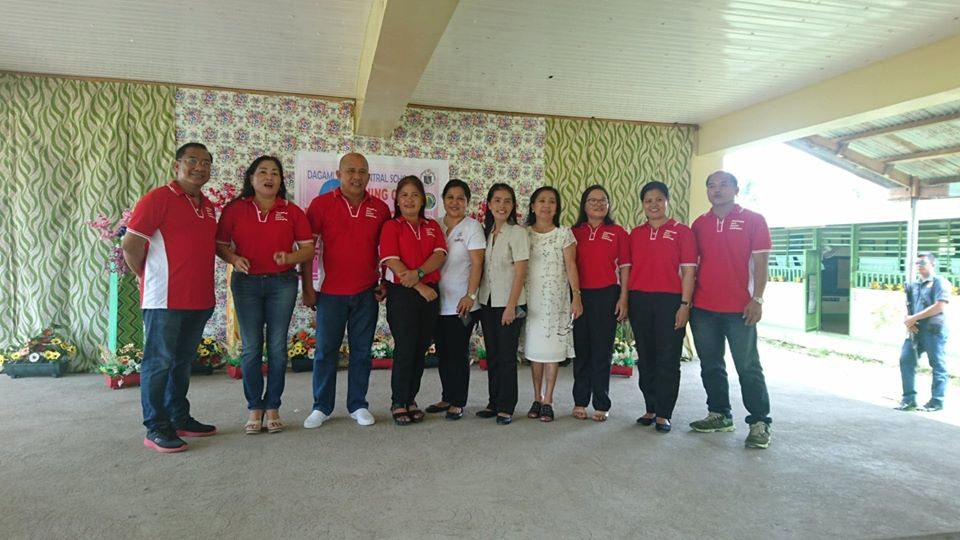 Dagami South Central principal with Regional Office and Division Office staff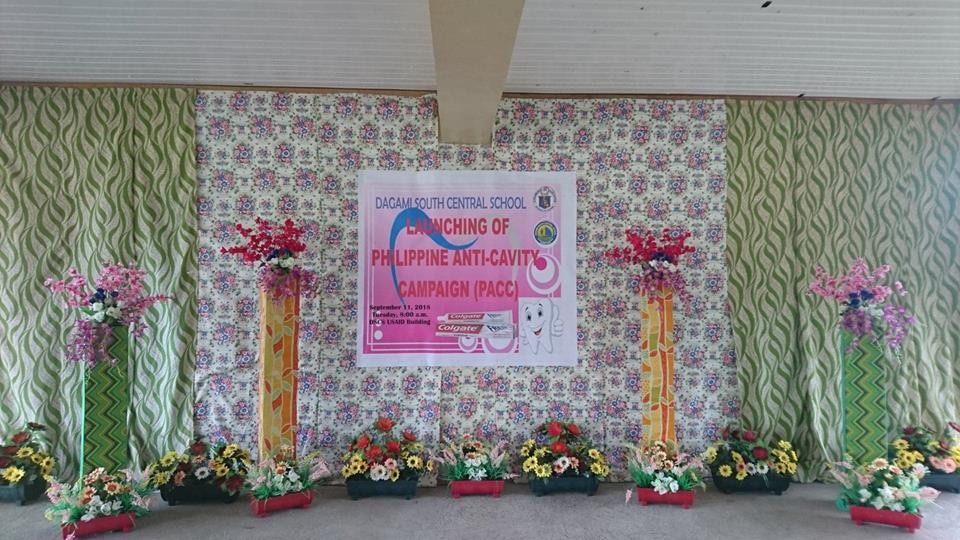 Stage preparation prepared by Dagami South Central School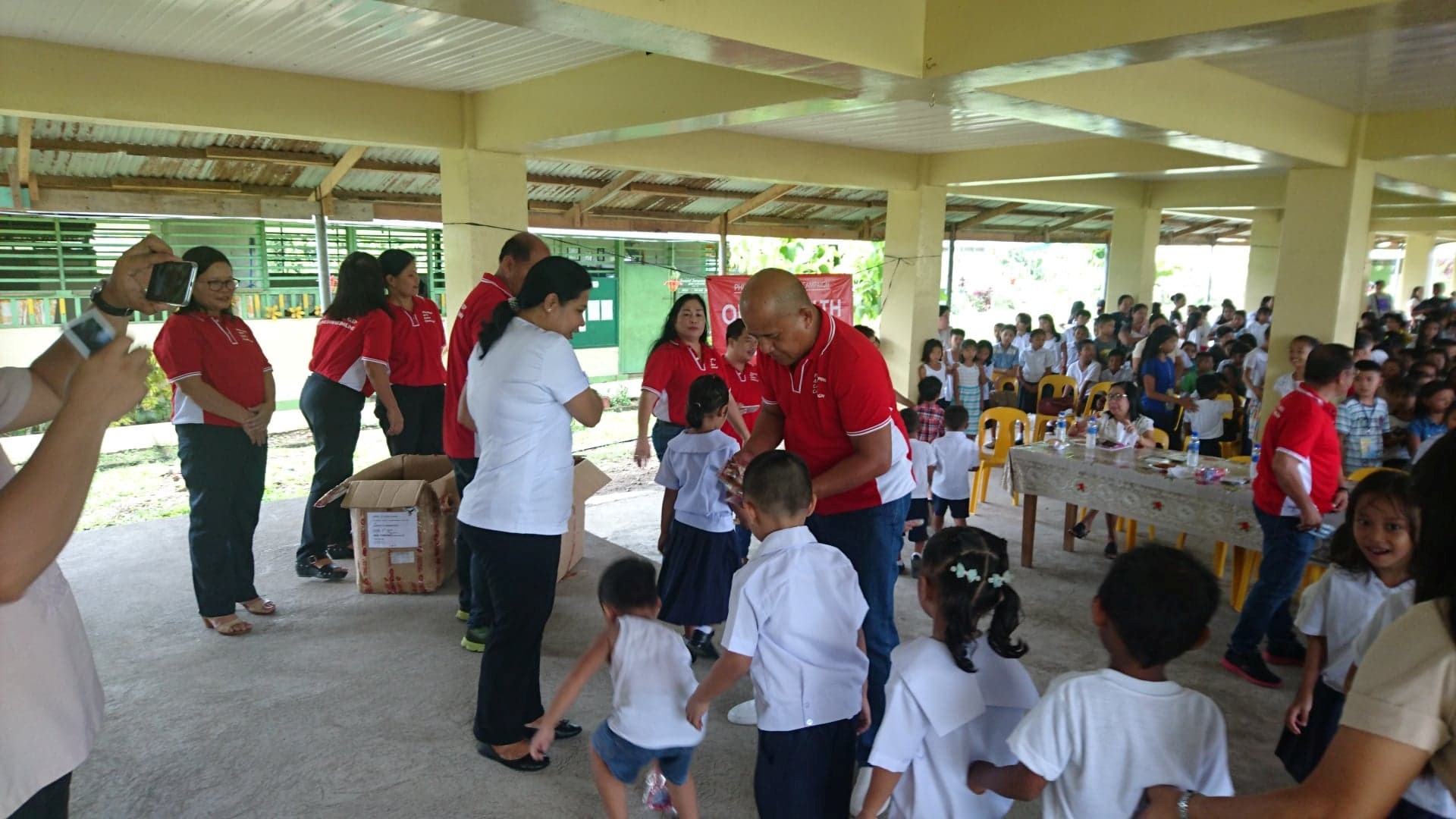 Mayor Abundio I. Delusa distributing the toothbrush and toothpaste to the learners


DepEd Regional Office VIII launched the Philippine Anti Cavity Campaign (PACC) last September 11, 2018 at Leyte Division, particularly at Dagami South Central School. This was started as a program with 1000 pupil recipients. The occasion was graced by the presence of the Municipal Mayor Hon. Abundio I Delusa, Dental Officer of Leyte Division Dr. Elmer Albert Cuevas and Regional Medical Officer Dr. Ma. Elsa N. Gerona. Also present were the District Supervisor, School Heads, teachers and parents of the children beneficiaries.