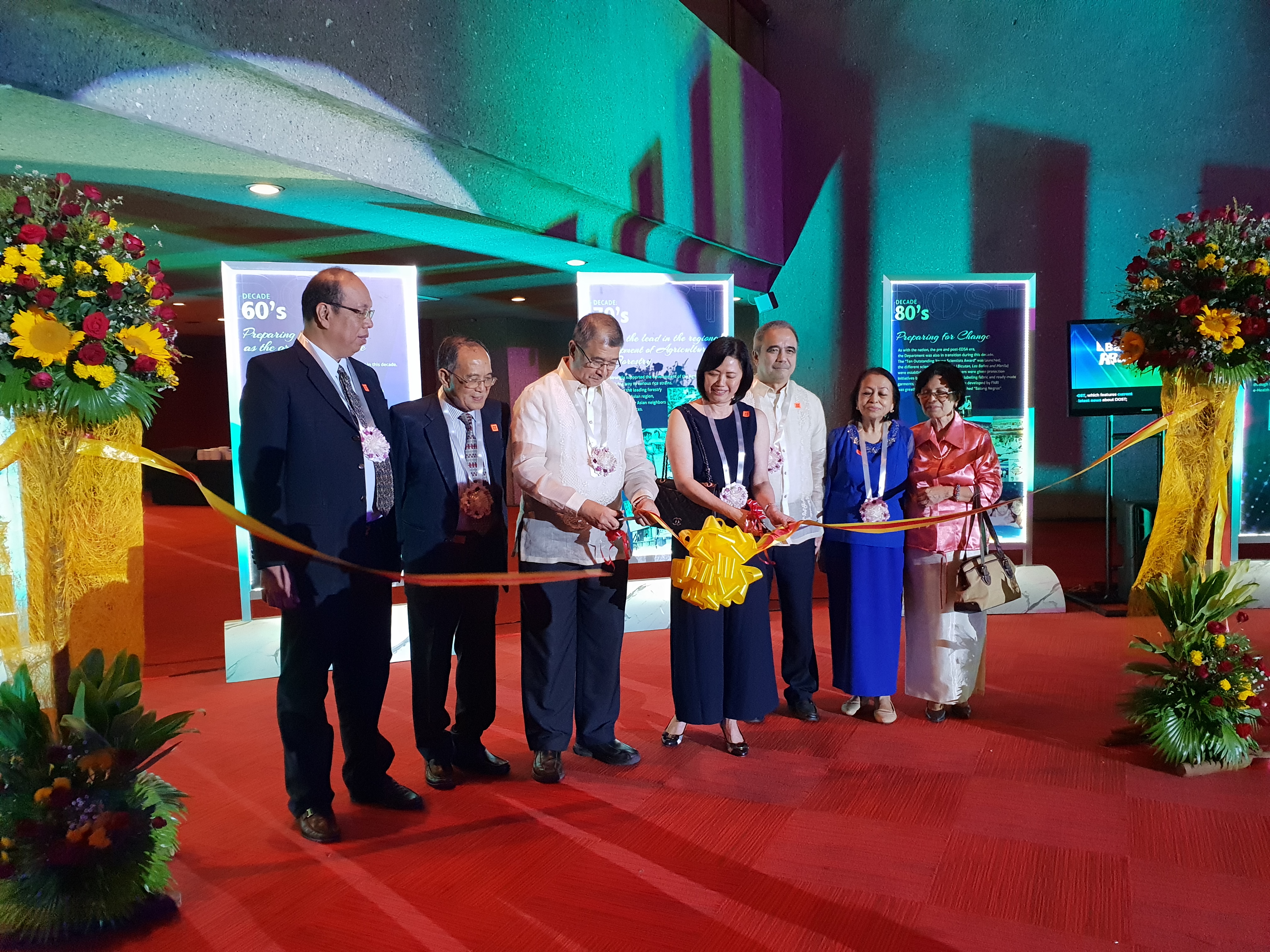 The Department of Science and Technology (DOST) celebrated its 60th founding anniversary with the theme "S&T Journey: 60 years and beyond" at the Philippine International Convention Center (PICC), Pasay City on 13 June 2018.
In his opening remarks, PCHRD Director, Dr. Jaime C. Montoya, thanked DOST's partners and stakeholders for their contributions to the success of the Department in the past 60 years. Dr. Montoya emphasized in his speech, "The past six decades paved the way in the major developments in the S& T industry of the country. Through research and development, science, technology, and innovation become a driving force for economic globalization."
One of the highlights of the event was the opening of exhibit which showcased the Department's accomplishments and triumphs each decade. It also contained key research priorities of DOST for the past years.
DOST Secretary Fortunato de la Peña expressed his gratitude to everyone especially to his predecessor in committing to the mandate of DOST to provide central direction, leadership, and coordination of scientific and technological efforts and ensure that the results therefrom are geared and utilized in areas of maximum economic and social benefits for the people.
Furthermore, Sec. De la Peña awarded the former heads of DOST with a plaque of appreciation for their contributions to the success of the Department. Before commencing to the second part of the program, the Secretary offered a toast and set the S&T initiatives and future directions of DOST.
Competition of performance per cluster was the highlight of the second part of the program. Each cluster was given specific eras as theme of their presentation. The Los Baños cluster won the first prize with the 90's theme while the Bicutan cluster got the second prize with a modern dance themed performance.
More awards and prizes were given to winners of the cluster presentation towards the end of the program. Prizes were also raffled for everyone who attended. In the end, Sec. De la Peña thanked all who have been part of what DOST has become and for what it will become in the future.

Details
Written by Catherine Joy C. Dimailig